After many years of wanting to attend the annual
Middle Tennessee Anime Convention
(MTAC) my wife and I finally had a chance.
Jedi and Captain Rex. Photo by Kristen Hoetzel Photography.
This year over 9,600 anime fans gathered at the
Nashville Convention
Center to see the stars of Anime, cosplay, participate in contests, panel discussions and see some great live music and performances. Here are a few snaps Kristen was able to get during our time there. Enjoy!
MTAC (Middle Tennessee Anime Convention) is an annual convention that produces events related to Anime, Manga, and relevant Popular Arts, providing enthusiasts and the public at large with a forum for patronage and education thereof. Established in 1999, MTAC has been steadily growing annual event based in
Nashville, Tennessee
.
Disney Princesses Belle and Ariel. Photo by Kristen Hoetzel Photography.
MTAC is presented by ArtsCubed, a Nashville-based not-for-profit corporation. The mission of ArtsCubed is to advance popular visual, performing and literary arts - along with related cultural experiences central to the lives of the community - through events, outreach, education and associated initiatives. ArtsCubed also presents MTAC's sister event GMX -
Geek Media Expo
. ArtsCubed operates entirely on a volunteer basis. Staff positions are laid out in the ArtsCubed organizational chart.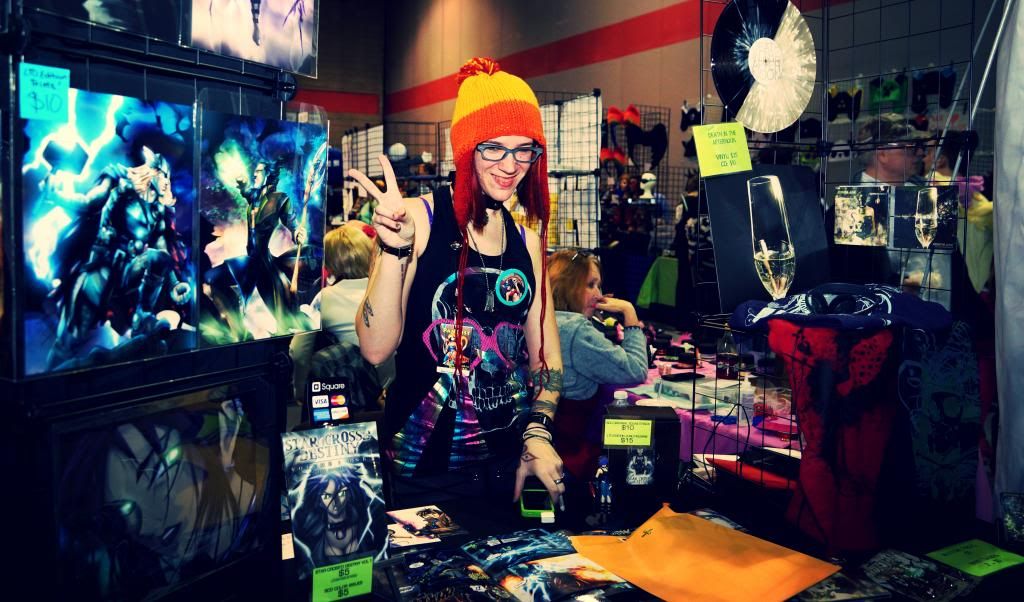 Sorcerer Radio listener and Jedi Mousketeer reader Blair B - artist/creator of "Star Cross'd Destiny". Photo by Kristen Hoetzel Photography.
MTAC Devil's Dozen (playing off of "baker's dozen", the number 13) - celebrates the occult and the supernatural in anime, manga and
Japanese popular culture
. Not to mention all the great guests, music, events, panels, cosplay and contests you've come to expect.
See more photos from MTAC 2013 on their Facebook page -
https://www.facebook.com/mtac.net/photos
!
Special thanks to our MTAC event coverage partners:
Halloween Express
-
Take 15% off site-wide with NO minimum purchase
!
Jedi Mouseketeer
- Geeky news from universe of
Disney
,
Marvel
and
Star Wars
!
Kristen Hoetzel of Magical Journeys Travel
- Book your Disney vacation or cruise today!
WDW After Dark
- Weekly
Webcast
for
Adult
Disney Fans!
Sorcerer Radio Network
- All Disney Music, All Day Long!
Check out the listing of 2013 Jedi Mouseketeer Events and Convention Coverage!
Follow at Twitter.com/JediMouseketeer
"Like" us on Facebook.com/JediMouseketeer
Book your next Disney vacation or cruise with Kristen Hoetzel of Magical Journeys Travel!